The Insurance Crime Bureau Annual Conference 2020 "Expanding Possibilities"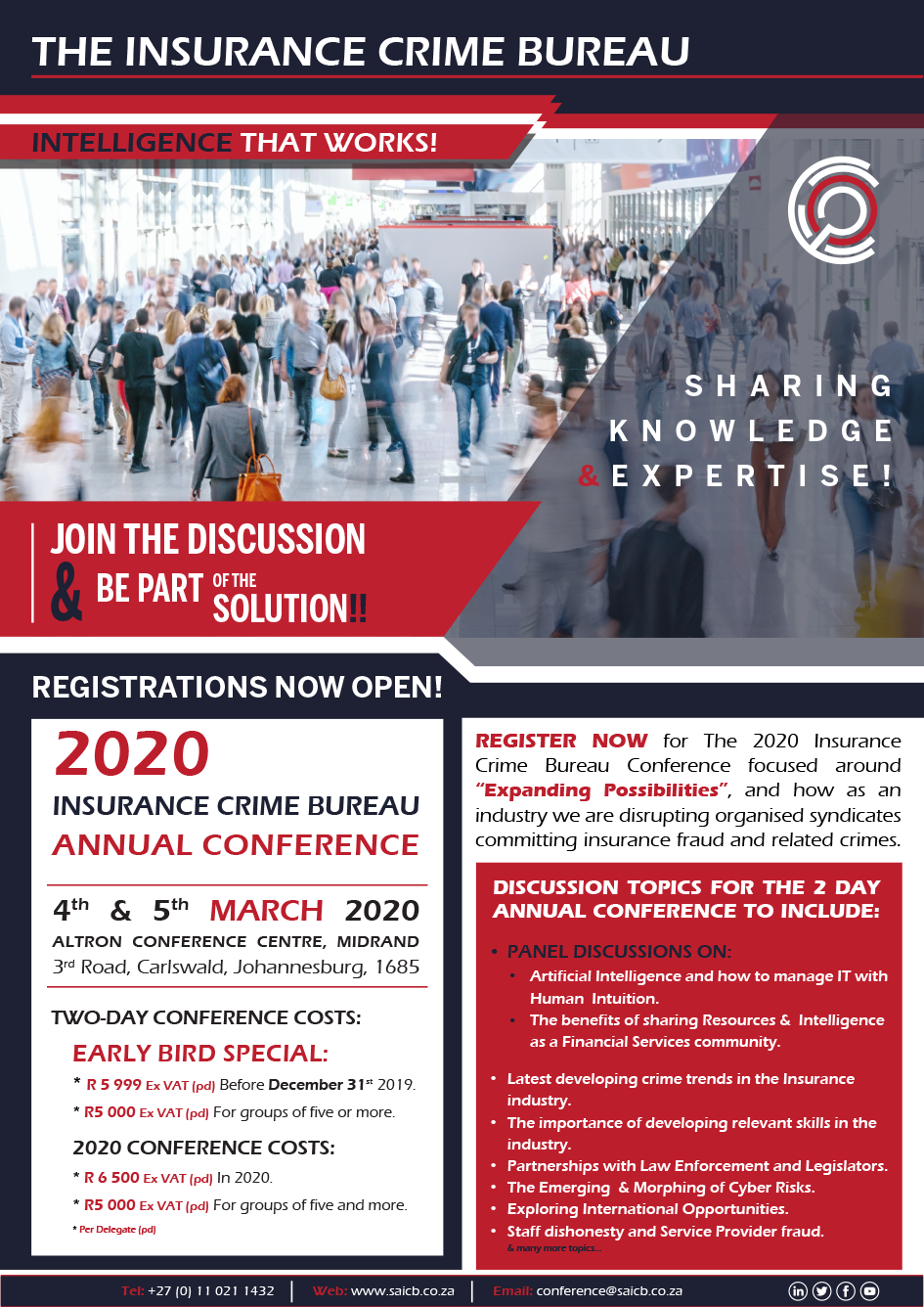 We are excited to announce that registrations are NOW OPEN for The Insurance Crime Bureau 2020 Annual Conference with the theme "Expanding Possibilities".

Make sure you secure your place and book your seat at the Early Bird Rate until 31st December 2019.

The event will center around how we as an Insurance Industry and Involved Parties and Stakeholders, are disrupting organised criminal syndicates through our common efforts and partnerships, which we do by bringing together the collective resources of insurance companies, Law Enforcement Agencies and other stakeholders to facilitate the detection, prevention and mitigation of insurance crimes as well as assist in the prosecution of repeat offenders and fraudsters through ongoing insurance fraud investigation.
We look forward to hosting you at the conference.
DOWNLOAD THE INFORMATION SHEET AND REGISTRATION FORM BELOW.