The Insurance Crime Bureau 2019 Annual Report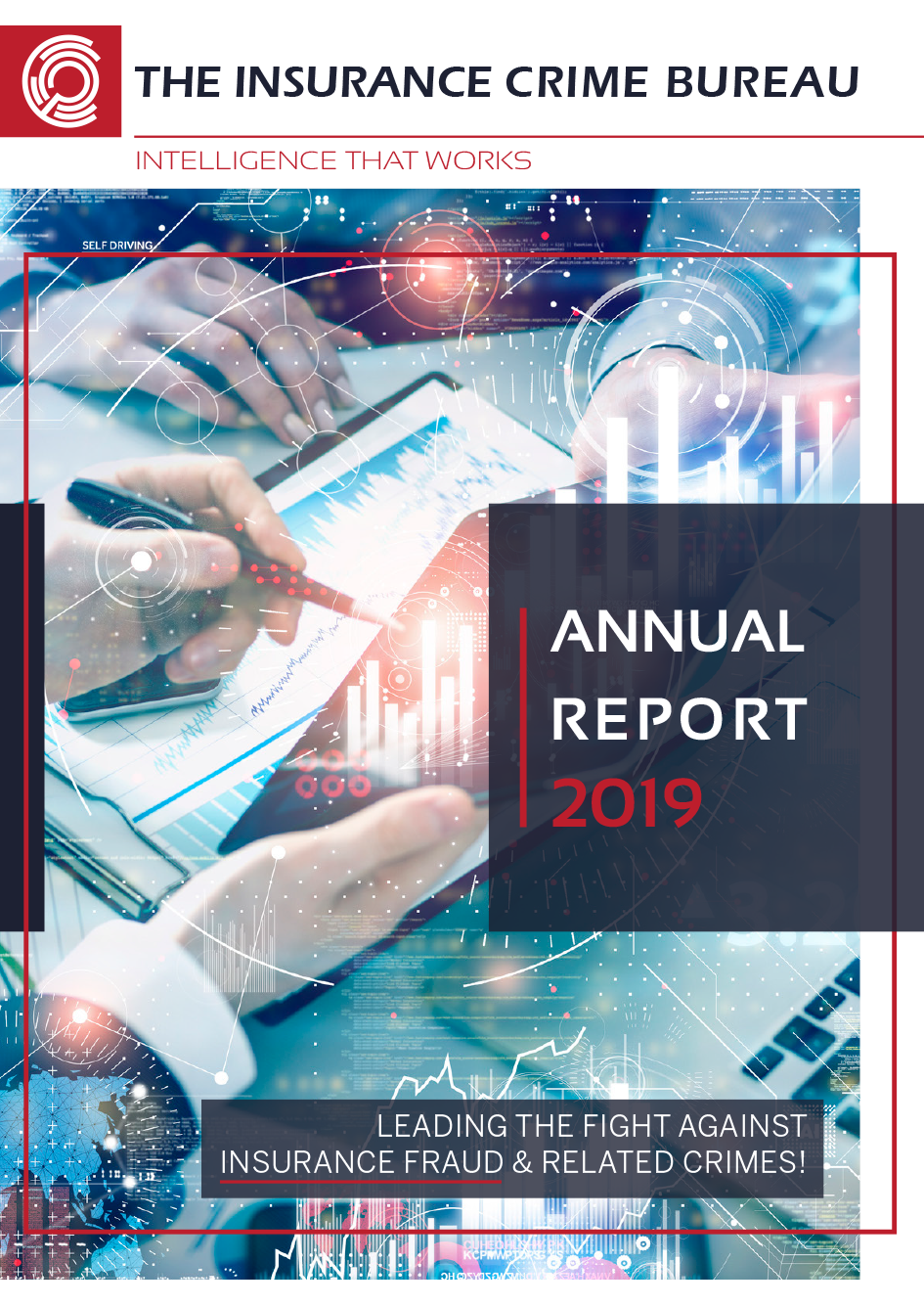 It is with great pride that we present this, our Third Annual Report, to you our Members and Stakeholders.
The Insurance Crime Bureau now enters its Eleventh Year of successful operations, and has grown in both reputation and stature into a formidable organisation fighting Insurance fraud and related crime as highlighted in our 2019 Annual Report.
The report provides a comprehensive overview of the activities of The Insurance Crime Bureau, as well as financial and non-financial performances that are considered to be of importance to our Members, Associate Members, Partners and stakeholders, for the 12 months from 1st July 2018 to 30th June 2019.
The report also gives an overview of the company's operations and strategy to grow the organisation by "Expanding Possibilities" within the industry as crime is without doubt a challenge to all South Africans.
DOWNLOAD THE INSURANCE CRIME BUREAU 2019 ANNUAL REPORT BELOW: