No clear picture of BILLIONS lost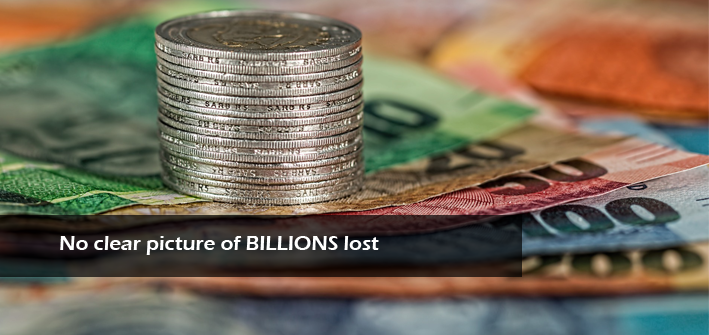 Crime in South Africa is under the spotlight once again and at the Insurance Crime Bureau's Annual Conference, organised disruption was the theme that underpinned the key message in the fight against crime.
Case studies were examined, and speakers and industry experts discussed what we need to do in South Africa to have a significant impact on fraud and the related crimes and how the insurance industry and involved parties can significantly disrupt syndicated criminal activities through common efforts and partnerships.
An overview of the issues
Garth de Klerk, Chief Executive Officer of the Insurance Crime Bureau said, "the concept of coming together as a community to combat criminal syndicates targeting the insurance industry specifically, is the key focus."
"Developing South Africa in regard to education and employment, using statistics to understand the problem, organisational ethics and also technology solutions designed specifically to combat syndicates is an area to work on."
De Klerk said, "From Dr Chris de Kock's (Independent Consultant/Analyst: crime, violence and crowd behaviour) talk on using statistics to combat crime, it is evident that we first have to have an accurate understanding of the problem before we can design solutions."
"It is a puzzle that needs to be built and we each bring our own pieces to the party" says de Klerk.
Figures to illustrate
"In South Africa there are no exact figures to illustrate the costs of crime, however there can be no doubt that the costs are totaling billions of Rands. Each insurer has different percentages that they use to depict their losses to fraud and these can vary from as low as five percent up to 15% of claims costs," continued de Klerk.
It is very relevant, de Klerk says, to note that these figures do not necessarily include the resources spent in avoiding and combatting fraud. These include internal systems, controls and specialised teams employed by the companies.
"As with the international markets, fraud and the related crimes are a challenge and billions are lost and spent annually to combat the issue. What we are learning from our international counterparts is that the challenge of fraud is worldwide. The biggest difference is that in South Africa, the crimes tend to involve a level of physical violence in both the short term industry, as well as the life and funeral industry, where we continue to see a large number of murders for money syndicates," he said.
According to The Financial Intelligence Centre, there is $192 Billion in illicit Capital Flight from Africa. Money laundering by syndicates is a serious problem that we are facing.
Key takeaways
The lessons learned, according to de Klerk, from Europe include the importance of creating and building partnerships between governments, commercial technology partners and industry associations such as the Insurance Crime Bureau.
"During the conference we were exposed to a number of technologies that have been developed in the UK, Europe and Australia. These are now being deployed worldwide in order to offer proper community-based solutions where intelligence is created," he says.
"It was also positive to see a number of local developments being presented from parties like the RTMC and experts closer to home taking around the role of Big Data and how it can be used to profile individuals and crimes," he continued.
"So, in all valuable lessons learned, we got to witness how big the challenge is and the importance of acting together as a community so that we can effectively combat insurance fraud and the related crimes in South Africa," said de klerk.
"We need to look for every opportunity to make a difference together. The short term insurance industry is heavily invested in a centralised approach to combat crime, it is now time that other insurance industries join them. Fighting crime in South Africa is not a commercial endeavor; it is a calling which needs to be strategically implemented to be properly effective," concluded de Klerk.