2018 Insurance Crime Bureau Conference - Exhibitors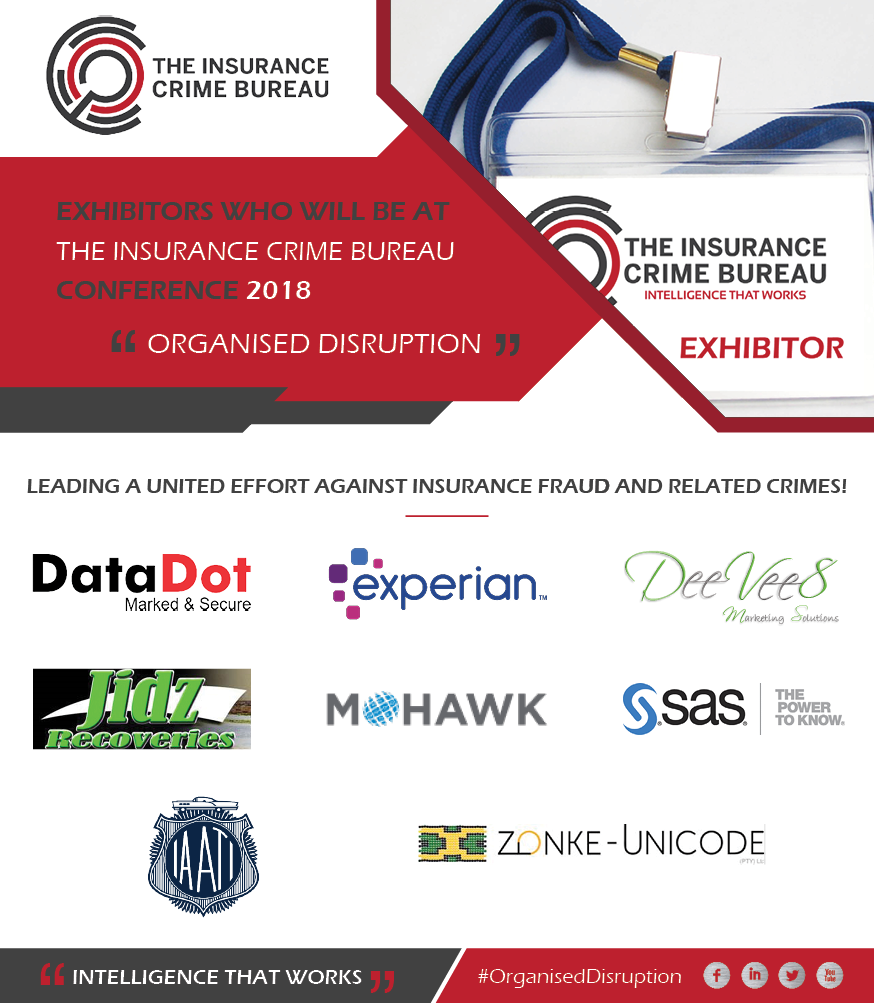 One of the main intentions of our Conference is to expose you to the latest trends & technologies with regards to combating insurance fraud and related crimes.
To accomplish this we have partnered with a number of companies who are working within the industry to assist The Insurance Crime Bureau.
These companies are all avid supporters of the fight against crime, and we trust that you will support them by interacting with their representatives over the two days.
DOWNLOAD THE REGISTRATION FORM BELOW.