2018 Insurance Crime Bureau Conference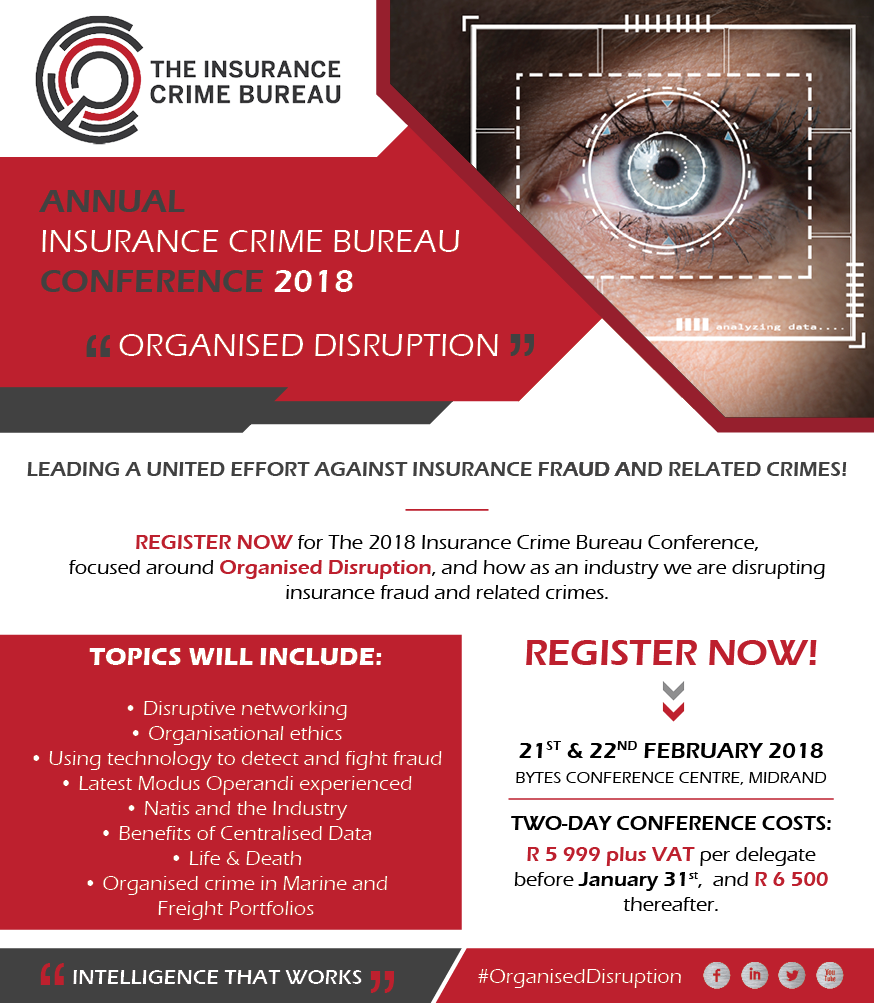 The theme for the 2018 conference is "Organised Disruption" and will centre around how we as Insurance Industries and Involved Parties, can significantly disrupt syndicated criminal activities through our common efforts and partnerships.
We will also be examining the latest case studies, and have invited industry experts to discuss what we need to do in South Africa to have a significant impact on fraud and the related crimes.
We look forward to hosting you at the conference.
DOWNLOAD THE REGISTRATION FORM BELOW.