The Insurance Crime Bureau 2017 Annual Report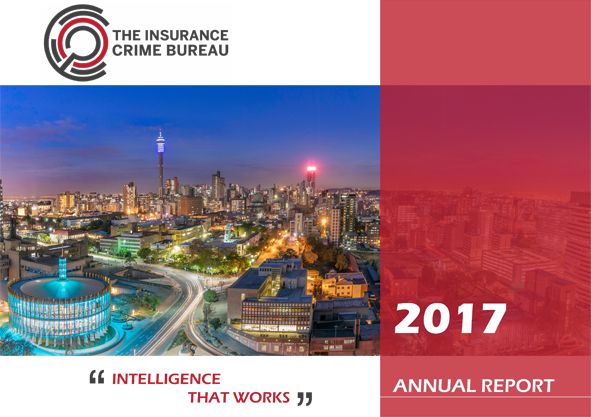 The Insurance Crime Bureau now enters its ninth year of successful operations, and has grown in both reputation and stature into a formidable organisation fighting Insurance Fraud and related Crime.
In further telling the story of The Insurance Crime Bureau, the Board of Directors have released it's first Annual Report. In the document you will be given a view into the world of Insurance Fraud & Crime, as well as how the Insurance Industry is coming together as a community to combat the issue.
Crime is without doubt a daily challenge to the average South African. The Insurance Crime Bureau is one of the success stories of how partnerships between the Public and Private sectors can make a difference.